People had to get by without the search engine giant before it was launched in 1998. But is it possible to live your life and do your job without it these days?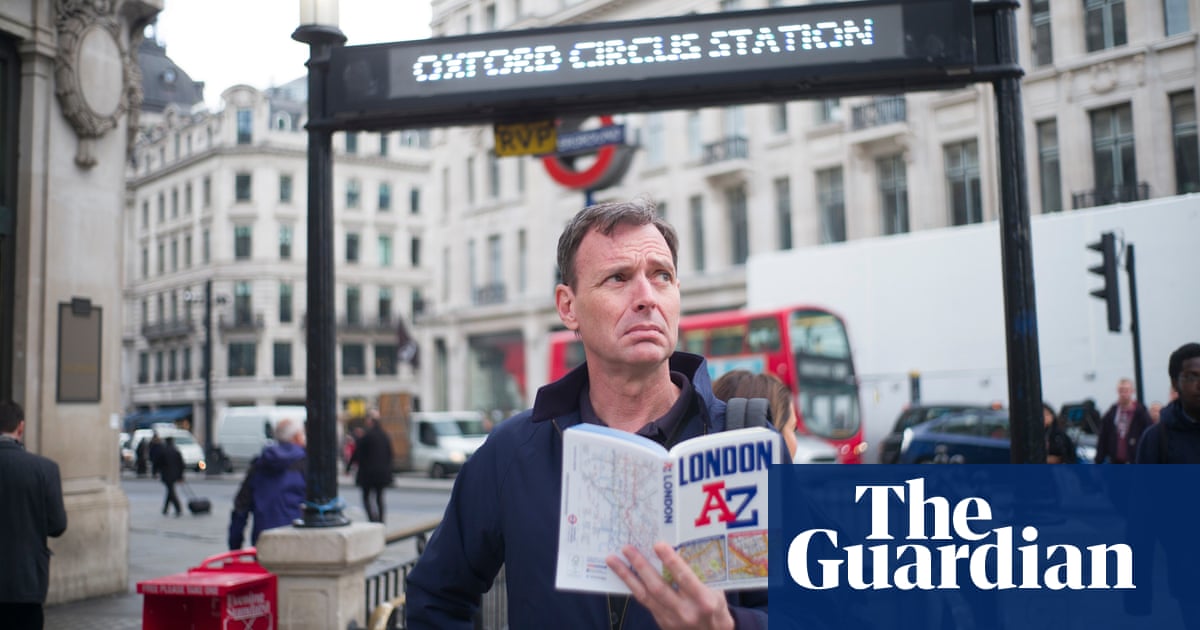 Halfway through my week without Google, my wife mentions that she would like to go out to see a film that evening, and I agree to deal with the logistics. In what I initially think is an inspired move, I drop by the local cinema on the way home and scribble down all the film times in my notebook. Then my wife insists on going to a different cinema.
Can I do this by phone? I ask her. Is 118 still a thing?
Turns out it is, and an expensive one: 2.50 a call, plus 75p a minute, plus a 55p access charge from my mobile provider. But more than a million people a year still use the service, and it even offers a text facility that answers questions although youre essentially just asking someone to Google something for you and text you back, for 3.50 a go.
Before I started this experiment, when I tried to imagine what it would be like to take a break from Google, what I was really trying to remember was how my life worked all those years before it started.
Google was founded in 1998. Thinking back to the mid-90s, I dimly recall visiting libraries in the course of my work as a journalist, and having fat envelopes of press cuttings delivered to my door. I remember tracking down Meat Loafs out-of-print autobiography in a secondhand bookshop the day before interviewing him. But often, I never found the answers I was looking for. Instead, I adjusted the questions.
I remember factual disputes in pubs and at dinner parties that simply never got settled. I remember finding my own way around town. I remember learning straightforward repairs from books instead of videos. I remember doing all of these things, but I dont really remember how it felt.
To get Google out of your life is a big undertaking. Google Maps doesnt just get you to places; it drives many of the other apps you use, including Uber. Google owns YouTube. Google controls my thermostat.
For the purposes of this experiment, I am simply avoiding the maps, the search engine, the browser and YouTube. I am going to keep using email. There are, of course, other browsers, search engines and map apps out there, but I am not trying to find substitutes. I am trying to do without.
My reasons have little to do with Googles monopoly on searching, or its free and easy way with my data. I am worried it is doing something to my brain. Actually, I am worried that Google is my brain.
In his book The Shallows, Nicholas Carr describes familiar symptoms while trying to absorb text of any length: My concentration starts to drift after a page or two. I get fidgety, lose the thread and begin to look for something else to do. The books main contention is that our highly plastic brains are being rewired by the demands of online existence: an increased knack for mental multitasking comes at the price of our ability to think deeply. Google, he says, is a huge part of this: Google is, quite literally, in the business of distraction.
The Shallows was published in 2010, and it is unlikely anything has improved since then. Carr maintains that the rise of the smartphone, along with social media, has magnified the problem considerably. A decade ago, you could still make a distinction between online and offline, he tells me in an email. We spent a lot of time on the internet, but we didnt live there. Now, we do. Today, essentially, people are always online.
Google receives 63,000 searches every second, about 2tn a year, accounting for more than 90% of the global search engine market. It is said that the average person performs three to four searches a day, but a glance through my browser history before shutting Google down shows I regularly exceed 20. Many of these are purposeful; many more are not. Two weeks ago, I found and ordered the precise replacement part I needed for my broken coffee machine. But I also searched for the name of someone Id met the night before; a definition of Chinas One Belt One Road development strategy; a catflap door; a list of Balkan cities (cheating at a crossword); the local recycling timetable; what toothwort is; and Yul Brynner as robot with face plate removed.
For my own sanity, I need a break.
Monday
When I moved house two years ago, I started to rely on Google for navigation. Now, I am utterly dependent. I dont just want to know the way I want to know the best way, as of this minute. I cant remember the last time I gave a thought to where anything was.
How do I buy an A-Z? I ask my wife.
I dont even know that you can, she says. I think: Google would know.
A-Zs are still widely available, as I discover after I take the bus to the closest bookshop on my severely depleted mental map. While I am there, I run across a book called Offline which promises to help me avoid the potentially disastrous side-effects of digital pollution. I am reminded how big a role serendipitous discovery used to play in pre-Google research.
On the way home, I drop by my nearest library for the first time. It is a tiny branch, and the computing section is mostly dedicated to programming manuals, a fair number with the words for Dummies in the title. Everybody else in the room is looking at Google. I am sure this borough has a bigger central branch, but I have no idea where it is. An A-Z only works with an address. You cant just look up library.
Later, I find my son in the kitchen, making tea. He was born in 1999, so he has never known a world without Google.
So, its the first day of my week without Google, I tell him.
Youre switching search engines? he asks.
No, thats not the point, I say.
What is the point?
The point is to remember what it was like before, I say. You have no idea how people used to find out stuff.
You just had to hope someone else knew, he says.
There were systems in place, I say, of which you know nothing.
Without Google, the issue was how to get the answer, he says. With Google, the issue is the answer.
Lets say you wanted to know about brain surgery, I say. First, you would I stop there. I cant remember.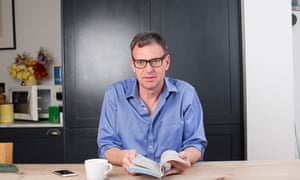 Original Article : HERE ; This post was curated & posted using : RealSpecific
Thank you for taking the time to read our article.

If you enjoyed our content, we'd really appreciate some "love" with a share or two.

And ... Don't forget to have fun!